Widdop

A set of 12 images, taken on a circular walk around Widdop Reservoir in West Yorkshire,
near the Lancashire border; with words from the poem 'Widdop', by Ted Hughes.
The reservoir is about five miles north-west of Heptonstall, alongside a minor road into Lancashire,
and is one of the locations referenced in the book 'Remains Of Elmet'; a collection of poems by Ted Hughes
and photographs by Fay Godwin, published in 1979.

There are some quite surreal rock formations on the south-west side of the reservoir,
along with the sometimes 'bleak' mid-Pennine landscape, so redolent of both Hughes, and the Brontes.

29.7cm x 34cm

March 15th 2021

(This work is also available as six 'paired' images; and will eventually form one of the pieces in a book of twelve different works).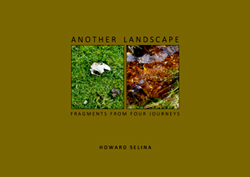 ABOVE: A LINK TO A BOOK OF THE FIRST FOUR WALKS IN THIS ON-GOING SERIES.