A set of 12 photographs, with words, that document a walk to the infant river Colne.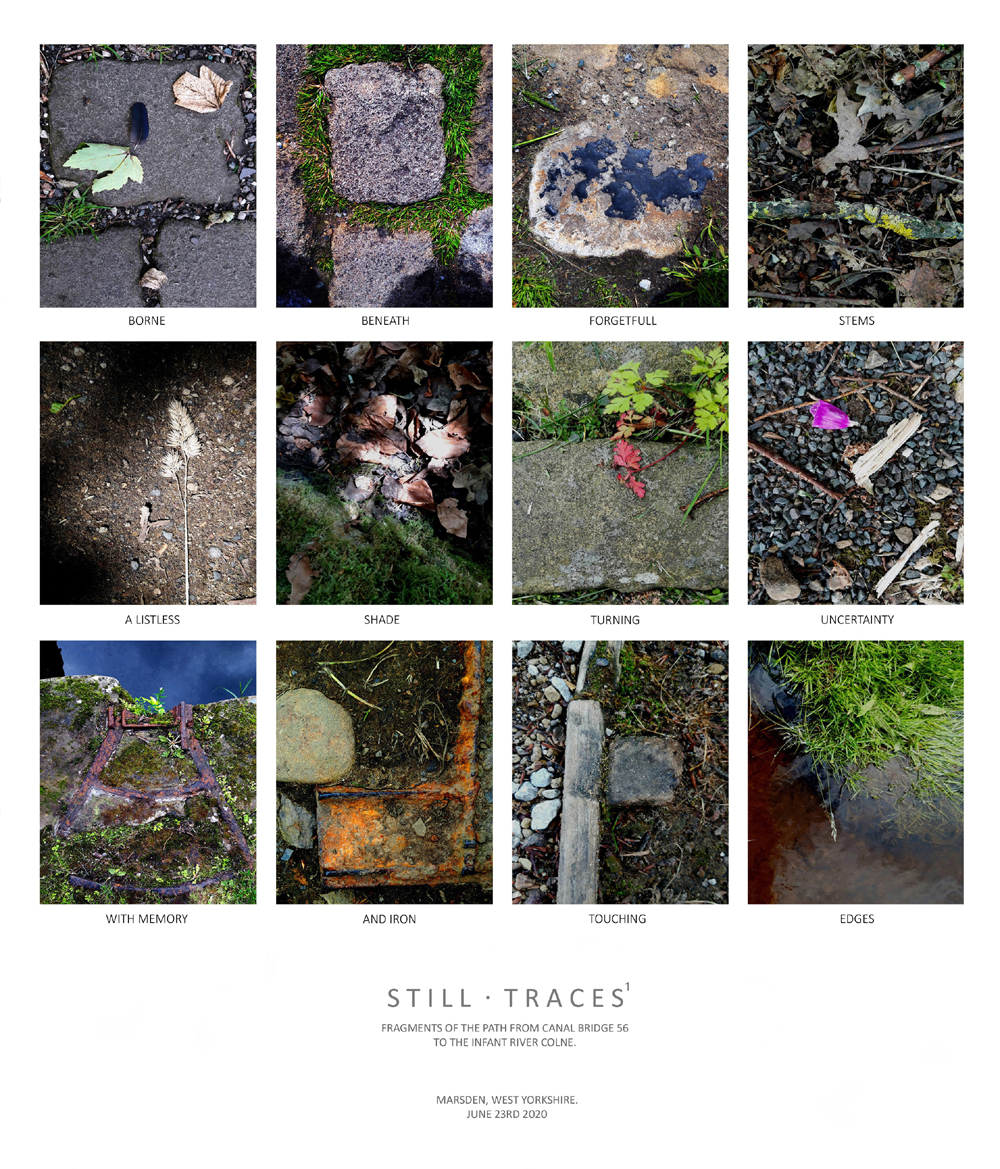 Still Traces:1

A walk from Bridge 56, on the Huddersfield Narrow Canal, to the infant river Colne above Marsden.

The path first passes through mixed woodland, with the remains of an old paved track,
and then along the canal towpath as far as Tunnel End; where the rusted remnants of an old stop-lock are embedded in stone.
From there it climbs gently up to the old Tunnel End Reservoir,
before winding through woodland again to the banks of the infant river Colne.


29.7cm x 34cm

June 23rd 2020

(This work is also available as six 'paired' images; and will eventually form one of the pieces in a book of twelve different works).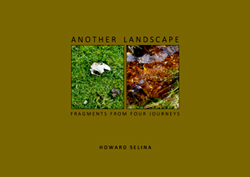 ABOVE: A LINK TO A BOOK OF THE FIRST FOUR WALKS IN THIS ON-GOING SERIES.