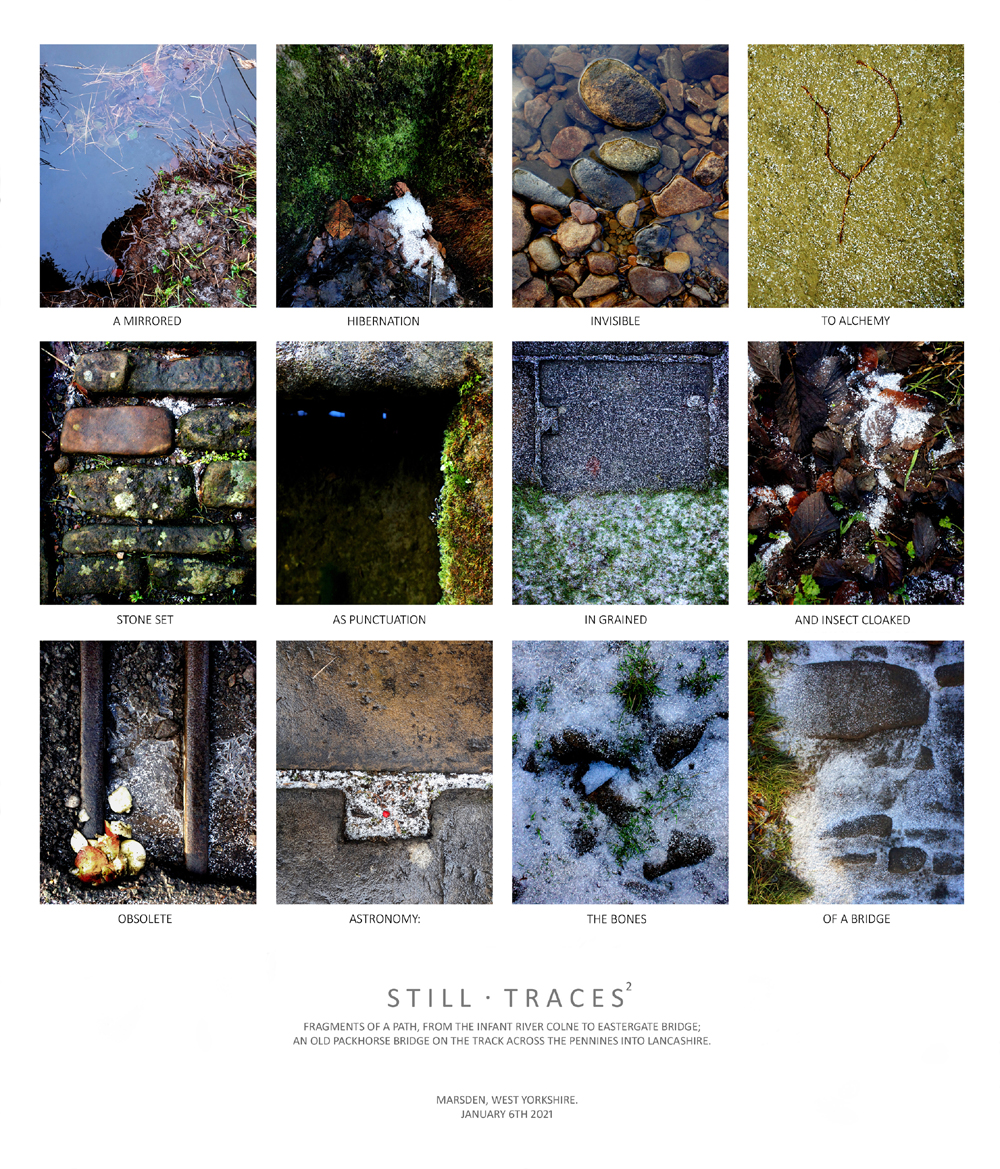 Still Traces:2

A set of 12 images, taken on a walk from the infant river Colne, west of Marsden, to Eastergate Bridge;
an old packhorse bridge on the track across the Pennines from West Yorkshire into Lancashire.
Although the bridge is called 'Close Gate Bridge' on Ordnance Survey maps, it's known locally as 'Eastergate Bridge';
the theory being that it was named after the landlady of a nearby, now long gone, pub, the Packhorse Inn.
Her name was Esther Schofield; with Esthergate Bridge becomming Eastergate Bridge over time.

29.7cm x 34cm

January 6th 2021

(This work is also available as six 'paired' images; and will eventually form one of the pieces in a book of twelve different works).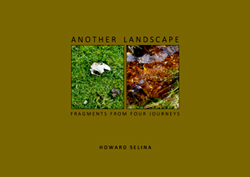 ABOVE: A LINK TO A BOOK OF THE FIRST FOUR WALKS IN THIS ON-GOING SERIES.