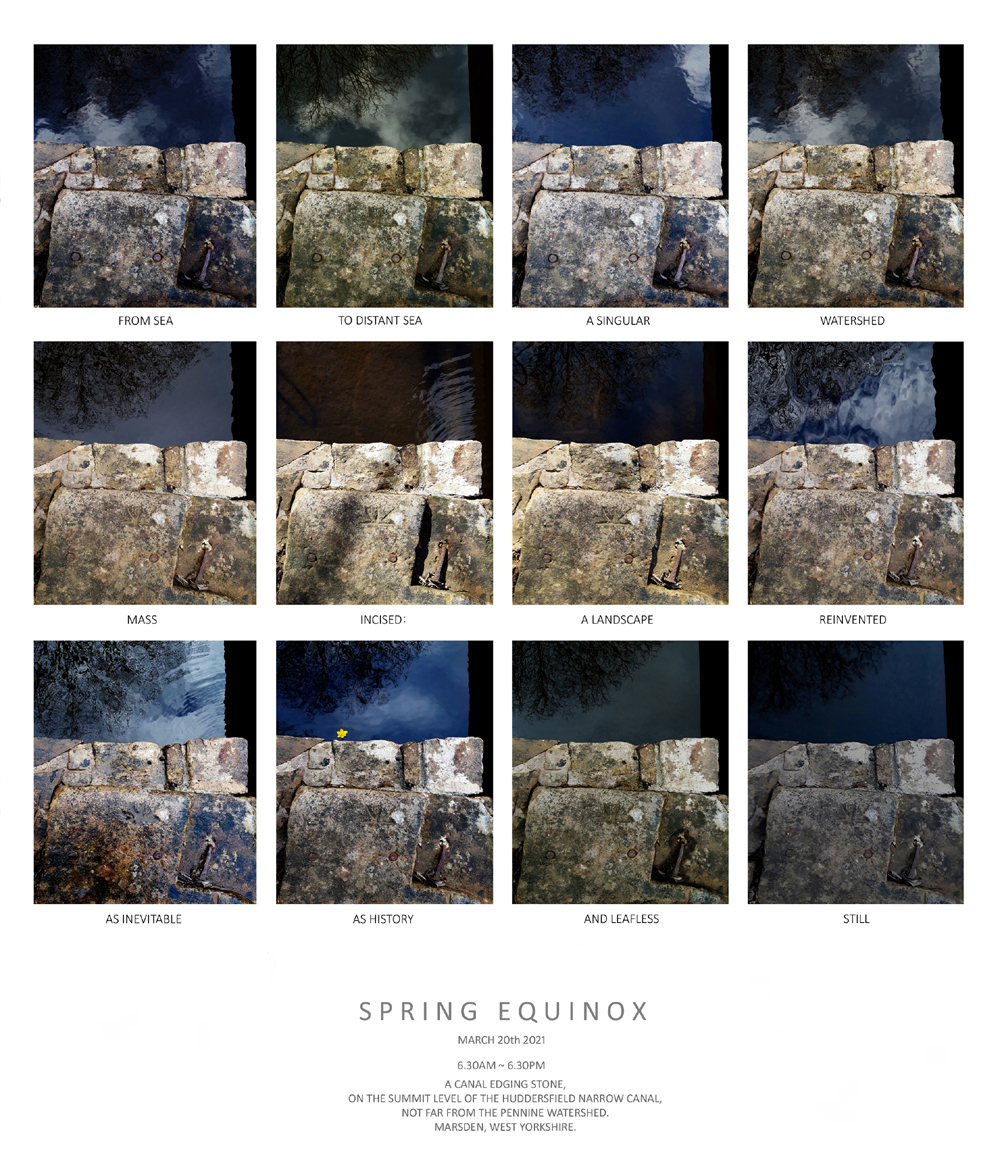 Spring Equinox

12 images, with words, taken from sunrise to dusk.

Edging stones on the summit level of the Huddersfield Narrow Canal; just before it enters Standedge Tunnel, near Marsden in West Yorkshire..
From here the waters of the canal can flow both to the east, and to the the west.
East, via the rivers Calder and then the Aire, into the distant Humber Estuary and a patient North Sea.
Or west, via the Ashton Canal and the Bridgewater Canal, into the river Mersey and the waiting Irish Sea.

29.7cm x 34cm

March 20th 2021
(This work is also available as six 'paired' images; and will eventually also form one of the pieces in a book of twelve different works).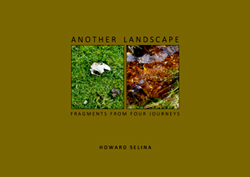 ABOVE: A LINK TO A BOOK OF THE FIRST FOUR WALKS IN THIS ON-GOING SERIES.