Lindisfarne

A set of 12 images, with words, taken on a walk across the tidal sands from the mainland to Holy Island.

Until the present causeway was built in 1954, a boat, or this track across the tidal sands, was the only means of access to the island.
One of the the most important Christian sites of Anglo-Saxon England, Lindisfarne was founded by St. Aidan around 634.
He was an Irish monk, who came from Iona, off the Isle of Mull; the centre of Christianity in Scotland at that time.
St Aidan set about converting Northumbria to Christianity at the invitation of its king, Oswald, and also founded Lindisfarne Monastery,
where the Lindisfarne Gospels - a 7th century illuminated Latin manuscript - were written, and which are now in the British Museum.
Today the old 'Pilgrim's Route' is still marked by an avenue of tall poles that stride out across the tidal sands in a most purposeful way;
with the traveller occasionally, as I was on an afternoon in June, serenaded by a thousand or so raucous seals on a nearby sandbank!

June 16th 2021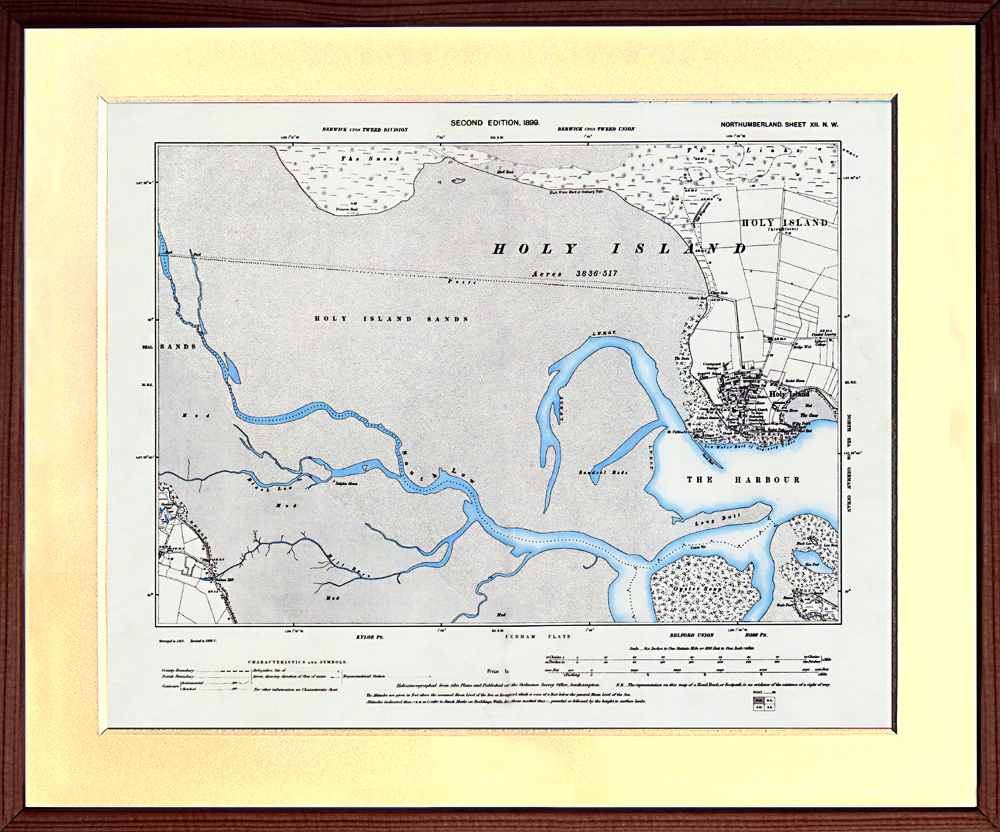 'Lindisfarne', and the prose piece from which the individual words were taken: