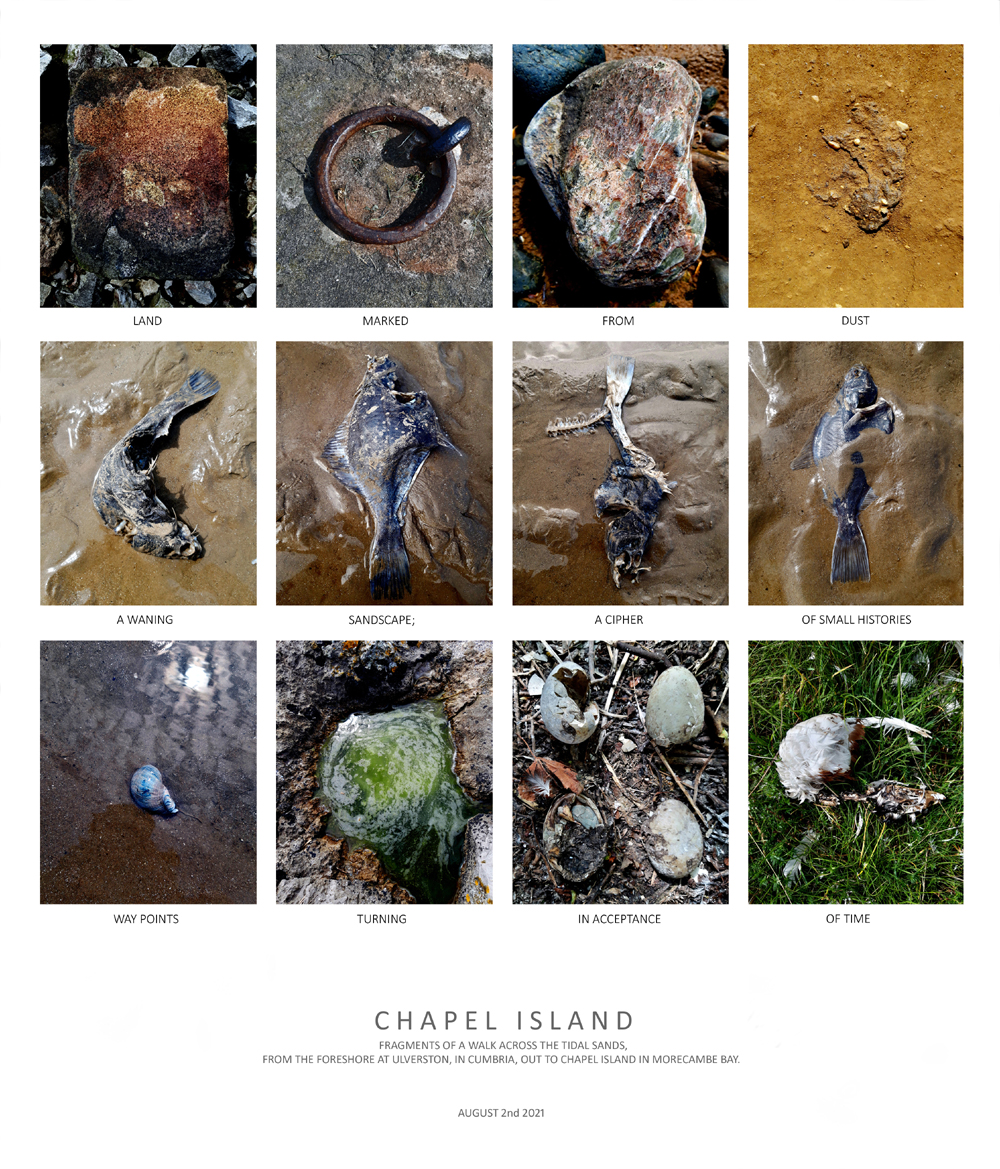 Chapel Island

A set of 12 images, with words, documenting a walk across the tidal sands from Ulverston, in Cumbria, to Chapel Island in Morecambe Bay.

The tracks and Public Rights of Way across Morecambe Bay are notoriously dangerous,
and this walk should never be attempted without a knowledgeable local guide.
The island was originally known as Harlesdye Isle and it is on an ancient route across the Leven Sands from Cumbria to Lancashire.
But in the 14th century Cistercian monks from Conishead Priory, or possibly Furness Abbey, built a small chapel on the island
to act as a refuge for travelers and local fishermen, hence the island's present name.
After the Dissolution the chapel eventually fell into ruin, and the present 'ruin' is in fact a folly of sorts, constructed in the 19th century by
Colonel Thomas Bradyll of Conishead Priory, which had become a private estate.
Today the main inhabitants of Chapel Island are eiders, who lay their eggs on the ground amongst the tangled undergrowth;
the shells remaining as curious mementos of passing lives.

August 2nd 2021