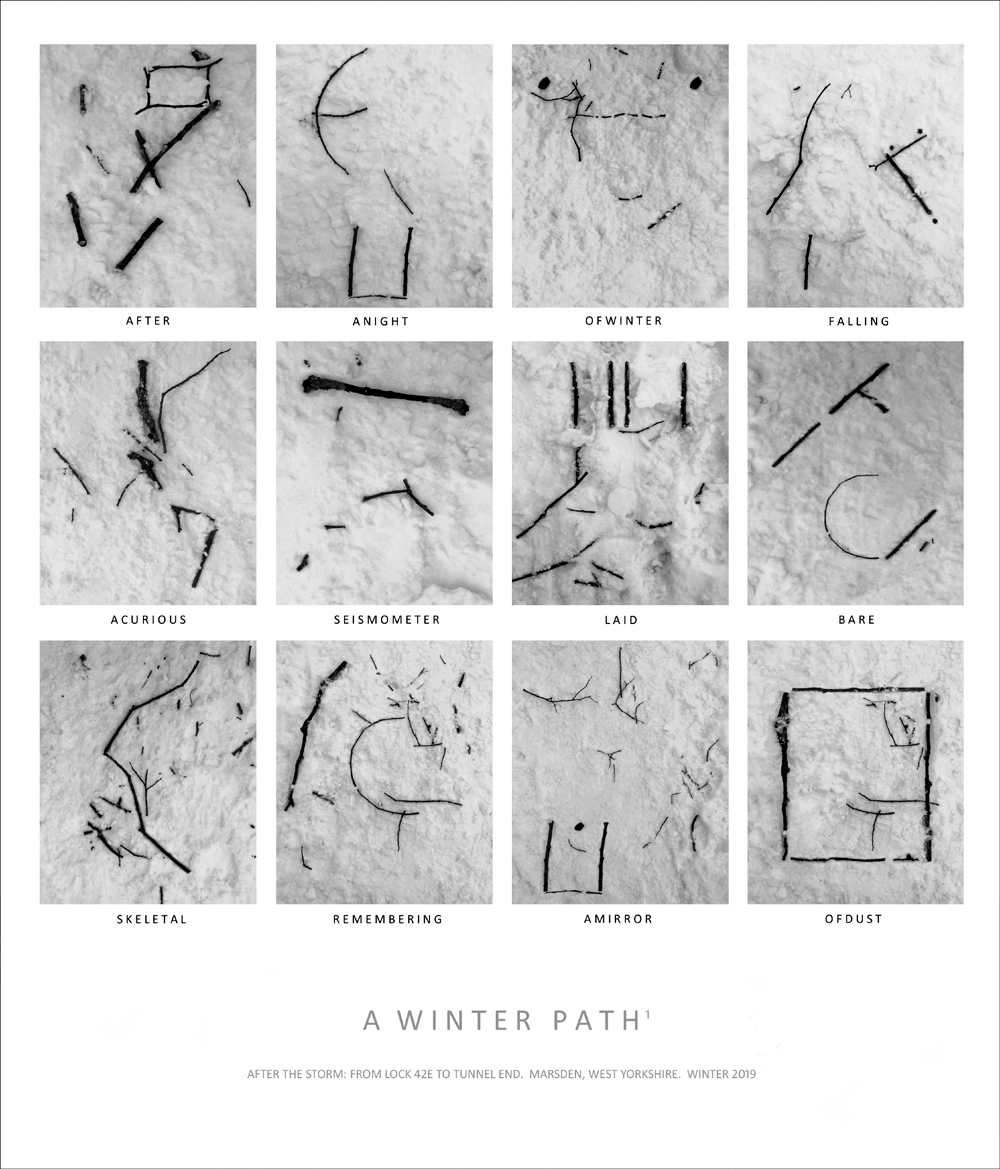 A Winter Path

A set of 12 images, with words, taken on a walk along the towpath from Lock 42E to Tunnel End, on the Huddersfield Narrow Canal.
After a winter's night of heavy snow and strong winds, the morning dawned still;
with a towpath buried deep-white, and scattered with the twigs of nightfall...
A curious path of signs...

By late afternoon, of course, they had all but disappeared.

29.7cm x 34cm

December 19th 2019

(This work is also available as six 'paired' images; and will eventually form one of the pieces in a book of twelve different works).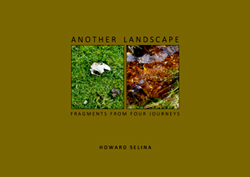 ABOVE: A LINK TO A BOOK OF THE FIRST FOUR WALKS IN THIS ON-GOING SERIES.